The Colony ER Hospital was opened on February 1st, which makes our anniversary the first day of National Patient Recognition Week. As a freestanding ER hospital, we take this to heart and consider our facility's unique mission to recognize and support all of our patients. With our concierge-level care and state-of-the-art medical technology, The Colony ER Hospital is working every day to connect more with our patients and make a difference in our community's medical care.
To find out what makes working at The Colony ER Hospital so special and why our patients mean so much to us, our Facility Director, Ira "Bubba" Skirlock, spoke about why he loves working at The Colony ER Hospital. "Patient care is the #1 priority here at The Colony," Skirlock says. "Our aim is to always make patients feel comfortable, attend to their needs, and make the experience of visiting us as stress free as possible." Unlike larger hospitals, which face overcrowding, The Colony ER Hospital is an independent facility which can see patients quickly while giving them the personal care they deserve. "We're able to provide concierge level medicine because we have minimal wait times, experienced staff, and all of our testing is done onsite," Skirlock explains.
This Patient Recognition Week, The Colony ER Hospital wants to invite all of our patients to be recognized and appreciated. Healthcare is a very personal field where doctors, staff, and patients all deal with the hurdles that families face—from this year's flu season to your child's first broken bone. That is why Patient Recognition Week is so important to us and why we are so proud to celebrate our facility's anniversary with this holiday.
To patients everywhere, The Colony ER Hospital recognizes you, and wants to let you know that your comfort and care if our first priority.
---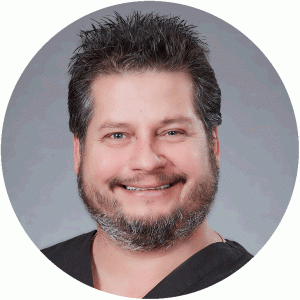 Bubba is a native of Bullard, Texas. He holds an Associate Degree in Nursing from Tyler Junior College and a Bachelor of Science in Nursing from Houston Baptist University. He brings over 20 years of nursing experience to The Colony ER Hospital. His background includes both large and small hospital emergency departments for 15 years, many of them level one trauma centers. For the past four years, he has been immersed in nursing at freestanding emergency rooms and is now part of the management team at The Colony ER Hospital. Bubba is passionate about providing the best quality healthcare with a personalized approach to each and every patient. Each year, Bubba visits Africa with an organization that coordinated medical missions.
---
Nutex Health, Inc supports you and your family's health. You can depend on The Colony Emergency Room Hospital or any one of our concierge-level, freestanding emergency facilities to deliver the emergency care you deserve, 24 hours a day, 365 days a year.