The Colony ER works diligently everyday to provide this community with the emergency care they deserve, but it's not just physicians and nurses who make this possible. Our team of highly-trained medical professionals, including lab technicians, are just as crucial to correctly diagnosing and treating patients.
Today, we're going to discuss how our Lab Director, Dr. Harvey Castro, impacts the patient care experience for Medical Lab Professionals Week. Keep reading to learn more.
---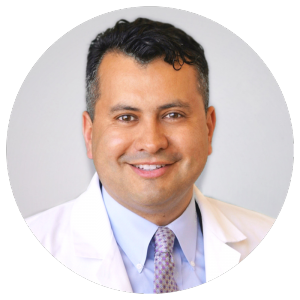 Q: What made you want to work in the lab?
A: As the Medical Director of The Colony ER, I oversee all medical care in our facility, including the lab. I review all charts, all policy and procedures. One of the most important aspects that I am in charge of is the laboratory at the facility. I enjoy being part of this changing industry.
Q: How does the lab fit into the patient care experience?
A:  The tests we perform in the lab, along with their history, help us in the work up of patients to determine what ailment they may have. The lab must perform all of its tests quickly and accurately to ensure our patients receive the best care possible. This means our patients are on their way to feeling better faster than they would be at a traditional emergency room.
Q: What's a typical day like in the lab at The Colony ER?
A: The Colony ER is open 24 hours a day, 365 days a year. This means we're always doing something in the lab. This makes our daily quality controls essential to the patient care process, ensuring their labs are completely accurate. We are able to do all the labs a traditional emergency room can do, except our facility is able to perform and process them much faster. This translates to better care for our patients, which is a top priority for our team. Some of the labs and tests we regularly perform at our facility include CBC, BMP, CMP, Liver Function Test, influenza, drug screens, and lactic acid.
Q: What's it like working at a freestanding facility, like The Colony ER?
A: Working in a freestanding facility like Concho Valley ER is different because you actually get to work in a more stable environment and interact one-on-one with the patient to make sure they are receiving the best help possible. It's usually a stress free environment, which allows you to help treat patients and get them in and out quicker than your traditional emergency room.
---
The Colony ER provides fast, compassionate and accessible emergency care in a concierge-level facility 24 hours a day, 7 days a week. Our facility uses the most advanced technology available, including CT scanner, X-Ray and Ultrasound, ensuring you're seen and treated quicker than at a traditional emergency room.
Want to learn more about our services? Check out this link to see our wide range of emergency care capabilities.
Nutex Health, Inc. supports you and your family's health. Come visit The Colony ER or any one of our concierge-level freestanding facilities for the emergency care you deserve, 24 hours a day, 365 days a year.