When it comes to your medical care, you may think of a physician, but did you know that nurses perform the majority of patient care?
In fact, while most of us may see nurses in an assistive position, they perform their own completely separate medical procedures for every patient, which are independent from your doctor's.
Since it's National Nurses Week, we want to give a spotlight to our nursing team and showcase their commitment to your emergency care. Keep reading to learn more from one of our own nurses, Lori Guerrero.
---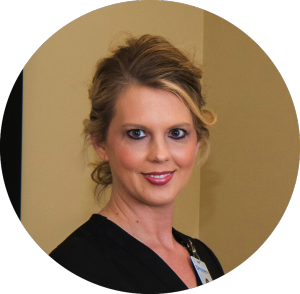 Q: What led you to become a nurse?
A: I went into nursing to truly have a meaningful fulfilling career of giving and serving others. After many years in the busy overcrowded hospital I would come home after my 12 hour shifts feeling less and less fulfilled, asking myself, "did I really make a difference today?"
When I was pushed to point of complete burnout on healthcare altogether, I found my niche in the freestanding emergency industry. I am able to take and make the time to create a patient experience that is rewarding for me and amazing for the patient. The Colony ER allows me utilize resources in the best interest of the patient. At the Colony ER, I am able to treat patients of all ages and all illnesses. The Colony ER has all the capability of a hospital emergency room so I feel confident in taking good care of even the sickest patients.
Q: What's a typical day at The Colony ER look like?
A: We see patients for a huge range of illnesses and injuries so everyday is a different. One day we may see mostly influenza patients, and other days, we may see serious, life-threatening injuries that require emergency intervention. Unlike a traditional emergency department though, I'm able to actually sit down with each patient and learn more about their medical history. This time is critical to ensuring every person is treated effectively and efficiently. Our patients aren't just a number and we prioritize not just their health, but their satisfaction and comfort.
Q: How does your job impact the patient's experience?
A: In many ways, nurses are like support systems, not just medical professionals. Our interactions with the patient provide a sense of comfort and peace. Being able to spend extra time with everyone and go that extra distance makes a huge difference. You can tell patients appreciate our dedication to their happiness and health.
Q: What's it like working at The Colony ER?
A: As an administrator and as a nurse, I can say confidently that The Colony ER is the best place to work. I know as a wife, mom and even as a patient what a scary feeling it is to need an emergency room. At The Colony ER, I know this is an environment where we can truly make a difference, our entire team knows the real value of compassionate, quality, individualized patient care. Whatever the need, please let The Colony ER take the best care of you! If you ever have any questions, concerns or issues please let us help. We are here for you, your family and our community no matter the day or time.
---
The Colony ER is your local emergency facility, dispensing concierge-level care 24 hours a day, 365 days a year. Our state-of-the-art medical center uses the most advanced technology available, including CT Scanner, ultrasound and X-Ray, for your care. To learn more about our services, visit this page.
Have you visited out facility? Let us know how we can improve your experience!
Nutex Health, Inc. supports you and your family's health. Come visit The Colony ER or any one of our concierge-level freestanding facilities for the emergency care you deserve, 24 hours a day, 365 days a year.